6 week transformation challenge
REVIVE YOUR RESOLUTIONS TO GET TO YOUR BEST SELF
Studies show that 80% of the New Years Resolutions crowd drops off by the second week of February - we don't want you to be one of those people.
A Challenge that will change your Life....
What you'll RECEIVE:
-6 weeks of semi-private training
-Nutrition plan and grocery list
-Accountability with a coach and weekly check-ins
-1 hour speaking/motivation seminar
-Heart Rate Monitor
-Partnership with Spud Food Deliveries
Meet our Speakers...
Coaching seminars are included by Mike Du and Joann. Mike is a transformation expert and will give you his top lessons in helping you transform your body. Joann is a performance coach that helps general population to elite athletes overcome their negative habits and achieve success in their goals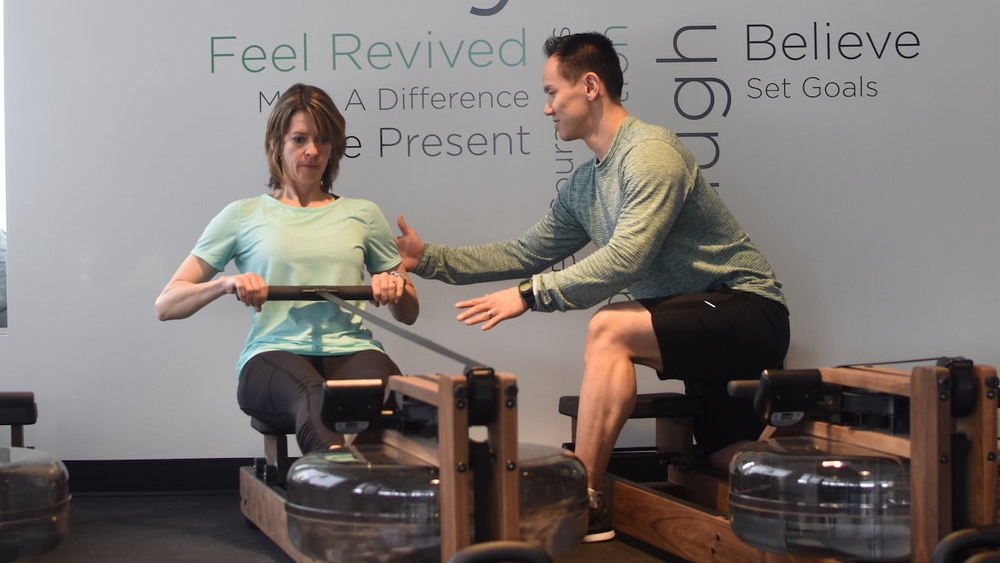 Personalized Group Fitness
Our indoor bikes personalize the class to you through our Coach by Colour system. Our smaller class sizes and experienced coaches promote a fitness experience that's personalized to you. Have fun and measure progress.
Submit your info and find out if you're eligible to do this challenge worth over $750 for free
Only 40 Spots Availalable