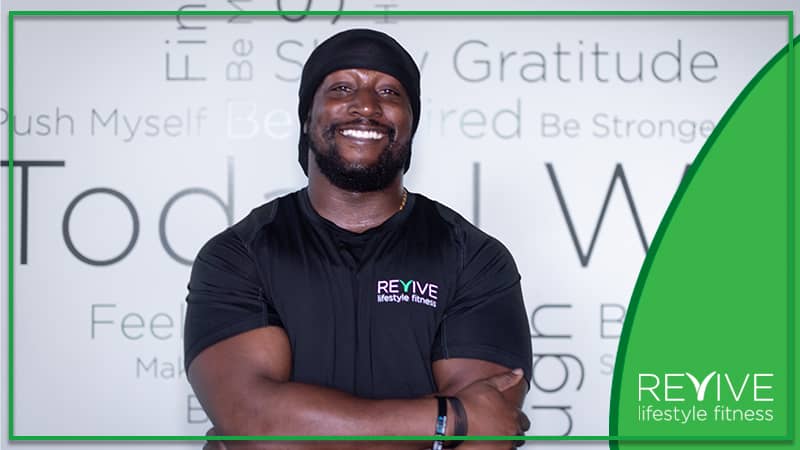 Coach
Bsc. Hon. Sports Psychology Specialization
Personal Training Specialist (Canfit Pro)
Precision Nutrition Certification
Strength and Conditioning Specialist (NSCA - National
Strength and Conditioning Association)
Competitive Level Multi-Sport Coach (NCCP - National
Coaching Certification Program)
My name is Sheldon but I also go by Coach K. I am a dedicated coach, professional trainer and retired football player committed to helping my clients "Level Up" by building a healthier lifestyle.
My motive is motivation but the fail-safe is discipline. Through attentive observation, I will teach you to monitor your body, and through corrective cueing, you will better understand what to look for as you work out.
My perfect morning would begin with some meditative Tai Chi and a round of golf, and my training background is largely based in scientific evidence as I am a firm believer in the value of ongoing research.
Coach K., put pro-and-active together from high-level athletes, individuals living with less ability/disability, and everyone (and anyone) in between. Inclusive by nature is just another way of saying I got love for all of y'all.
Membership: How It Works
When you are looking for a different, better way to achieve whole health and optimal fitness, consider Revive Lifestyle Fitness. Our skilled and professional fitness and health experts offer an elevated fitness experience to achieve your goals. Here is what you can expect when you explore the Revive Lifestyle Fitness difference.

1. Book An Intro Meeting

2. Create A Path To Success

3. Make Your Health A Priority

4. Your Fitness Journey
Book your complimentary intro meeting with us! We want to get to know you and learn more about where you feel stuck and where you need guidance. We want you to come in and get comfortable with the space, the team, and the other members.
Fitness Today. Health For A Lifetime.
Revive Lifestyle Fitness offers an elevated personal training and weight loss experience to achieve your fitness goals with the support of fitness and nutrition experts, and options for private, semi-private, and group personal training. Get stronger for longer and build sustainable habits for a lifetime of health and fitness at Revive.
It's Time To Revive & Thrive, Together!
We believe in keeping you STRONGER FOR LONGER. With access to Calgary's best personal trainers, and fitness and nutrition experts, book your free consult and take advantage of our 21-Day Trial offer to truly experience The Revive Difference.
Visit us at 2503 14th St SW in Calgary, fill out the contact form, or give us a call today at 1-403-700-0338, and let's carve your wellness journey, together!
Fitness Today. Health For A Lifetime.

Revive Lifestyle Fitness is Calgary's premiere small group personal training and lifestyle facility. We have worked hard to build an inclusive, connected community of people committed to living healthy today and for a lifetime. Our team of the industry's top fitness experts are ready to support you on your own unique journey to optimal health and fitness. We focus on measurable and remarkable total body and lifestyle transformations to help you achieve lasting health and wellness. We promise to keep you stronger for longer.