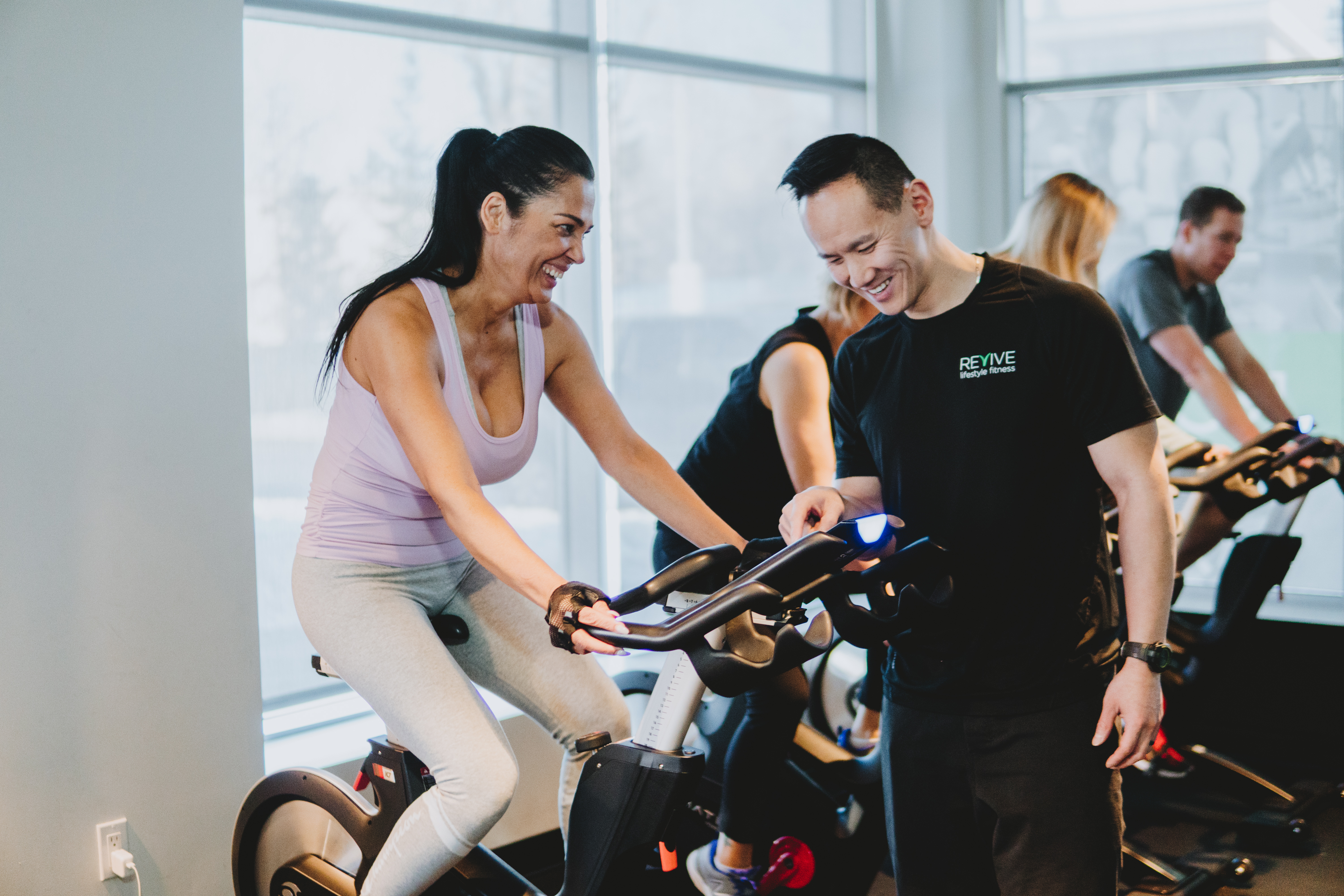 Our 21 Day Trial is the best way to try our services.
Recieve a one-time $149 exclusive rate for your first 21 days of training.
What's Included For 21 Days?
ANALYSIS AND FITNESS CONSULTATION
A 1 on 1 personal coaching session to help you develop a fitness routine defined by your goals and ability.
6 X SEMI-PRIVATE OR UNLIMITED GROUP TRAINING SESSIONS
Our coach will help guide you to the proper program based on your goals
If you aren't satisfied with your experience during the 21 days, simply let us know and we will give you a 100% refund, no questions asked.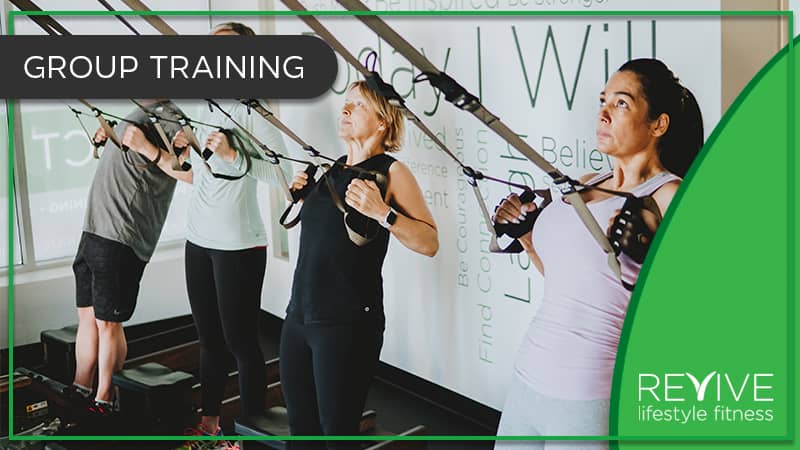 Group Fitness. Personalized For You.
Our group training sessions are designed to bring out your personal best. We keep our class sizes smaller to make your experience feel personalized in a non-crowded space, where you're not just another number on a screen. Revive Lifestyle Fitness is disrupting standard group fitness with an innovative and accessible model. Our group fitness model guarantees:
Smaller Class Sizes: With fewer than 12 people/class, our coaches give you more 1-on-1 attention to help you reach your goals faster and safer.
Stronger For Longer: We ensure smart program design with professional coaches to give you optimal results that last.
Low Impact High Intensity: We leverage the science behind low-impact, High-Intensity Interval Training (HIIT) to protect your joints while pushing past your fitness plateaus to achieve maximum results.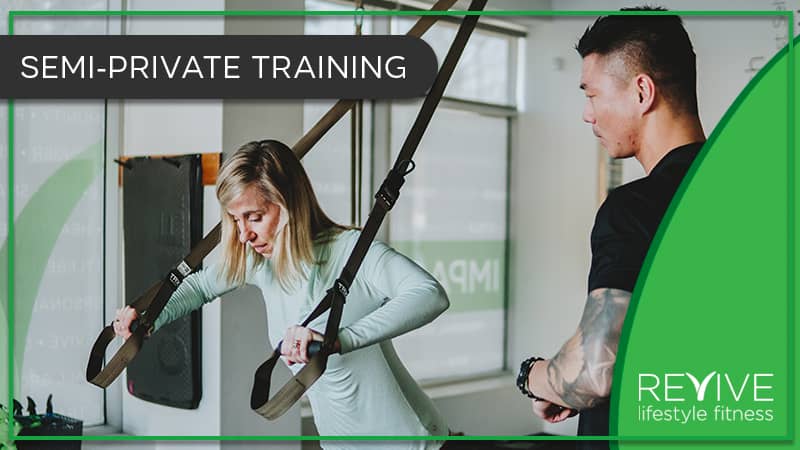 Small Groups. Big Results.
Semi-Private Personal training marries the best of both worlds: private personal training and small group fitness, with all the benefits of both. These small-group sessions are dynamic and fun while the small-group size facilitates individualized programming and personal attention. This is not a cookie-cutter program. Your coach will tailor the semi-private sessions to address your own fitness goals, with up to two other people fostering an intimate community of support, accountability, motivation, and shared fitness success. One of the best benefits of semi-private training is that the cost of a personal fitness coach is shared between group members making this model accessible to everyone.
Membership: How It Works
When you are looking for a different, better way to achieve whole health and optimal fitness, consider Revive Lifestyle Fitness. Our skilled and professional fitness and health experts offer an elevated fitness experience to achieve your goals. Here is what you can expect when you explore the Revive Lifestyle Fitness difference.

1. Book An Intro Meeting

2. Create A Path To Success

3. Make Your Health A Priority

4. Your Fitness Journey
Book your complimentary intro meeting with us! We want to get to know you and learn more about where you feel stuck and where you need guidance. We want you to come in and get comfortable with the space, the team, and the other members.
Fitness Today. Health For A Lifetime.

Revive Lifestyle Fitness is Calgary's premiere small group personal training and lifestyle facility. We have worked hard to build an inclusive, connected community of people committed to living healthy today and for a lifetime. Our team of the industry's top fitness experts are ready to support you on your own unique journey to optimal health and fitness. We focus on measurable and remarkable total body and lifestyle transformations to help you achieve lasting health and wellness. We promise to keep you stronger for longer.